A year ago I posted the picture about my cafe design sketch which now It's transform from the digital paper become solid.  Actually I converted my metal workshop space into the cafe with the idea by used the concierge counter divide indoor and outdoor space, installed the metal grille to saparate the residential(homestay) space and cafe space.
And now more than a year went on I have some photo to share how it come out. Hope you guys love it!,
concierge counter claded with stainless steel color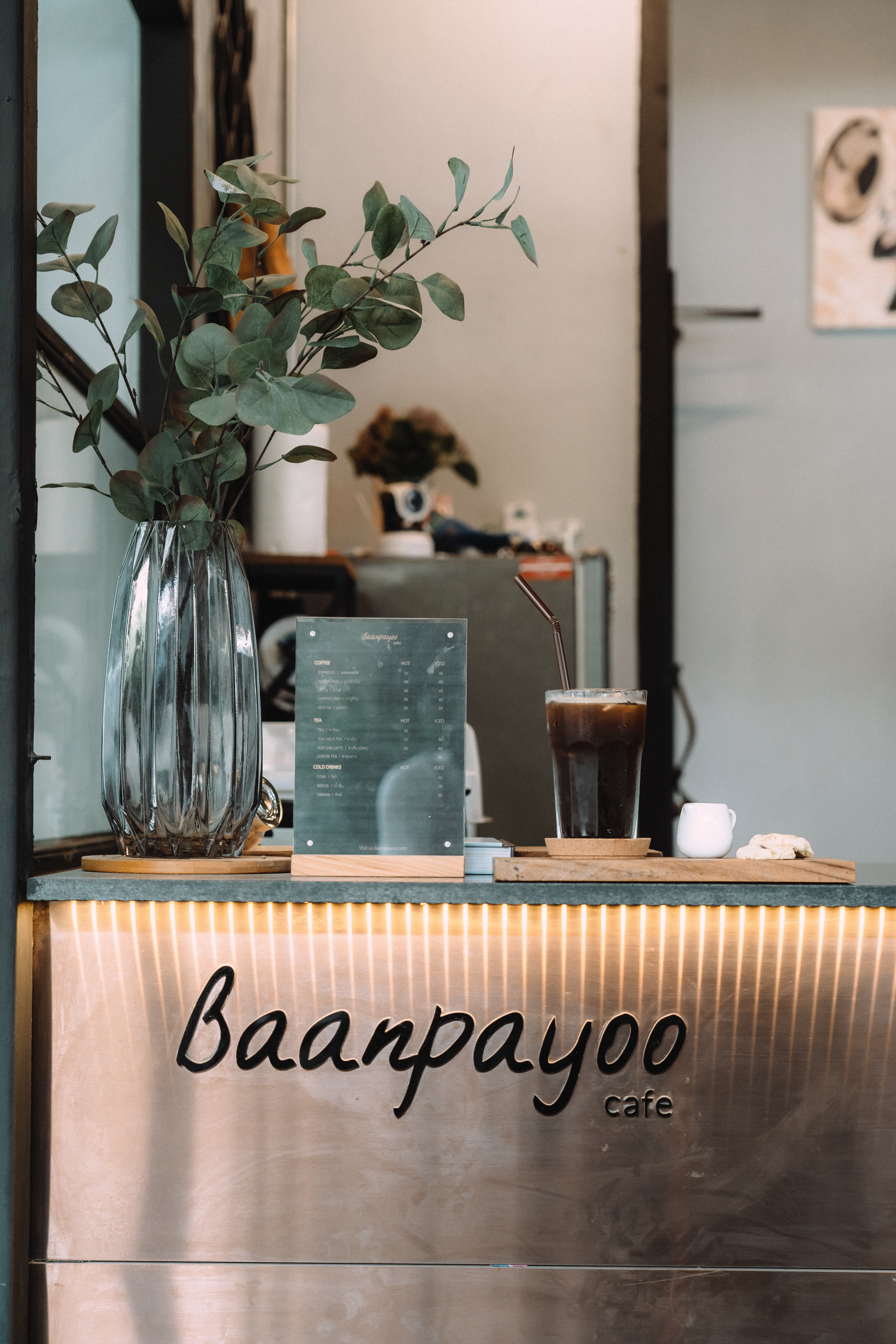 I named my homestay and cafe as "Baanpayoo" which mean My grandma's home
The big metal grille panel to saparate the cafe and homestay coridoor.
Coffee brew counter
My friend DAY (The man who's behind these stuning Photos)
The entrance
   Finally….as you may know I suspenses my metal grille work for a while and put my all effort into the homestay and cafe business.But  YOONG DESIGN still continue on to share my design idea, DIY things etc. Thanks so much for your support. I will update with you guys soon!.
Yoong Hapermpool.